5 Day Metabolic Jumpstart Challenge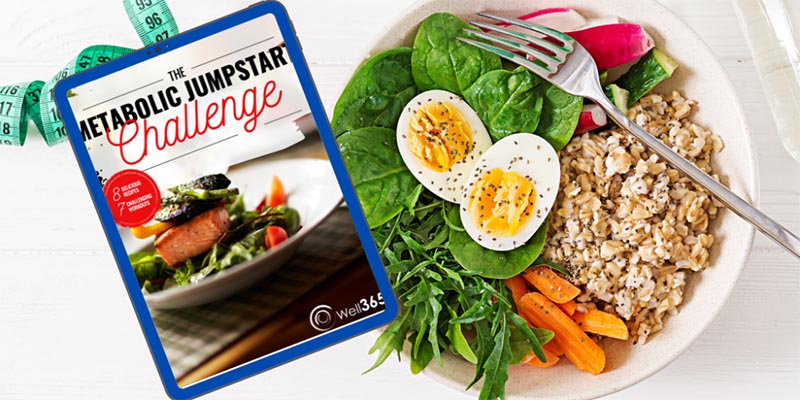 Are you ready to ramp up your results to the next level? I've got a SUPER exciting announcement today!
… it's our BRAND-NEW, FREE 5-DAY METABOLIC JUMPSTART CHALLENGE!

And you're INVITED! It won't cost you a dime.
This mini challenge targets the 5 most important components – things you actually have control over – that can help you boost your metabolism.
It kicks off on NOW and you definitely do NOT want to miss it!
Within just a few days, you'll not only learn how to fire up your metabolism to boost calorie burn and accelerate your results … but you'll likely FEEL a lot better, have more energy, and get better sleep.
And it'll all happen naturally.
What do you think? Are you IN!?
→ JOIN US FOR FREE: 5-DAY METABOLIC JUMPSTART CHALLENGE!

There are certain things about your metabolism that you can't control …
But there are 5 BIG factors that you CAN control.

You'll be amazed at what a difference just a few simple upgrades in your nutrition, workouts, and lifestyle can make.
You'll get (all for FREE!):
●     Daily coaching to show you exactly what and HOW to fire up your metabolism
●     Daily action items and worksheets to help keep you on-track
●     Accountability & Support
I hope you'll join us for this mini-challenge – be sure to sign up ASAP.
And …you're welcome to invite your friends to join us!

Can you think of one friend right now that you want to invite to join you in this challenge!?
Send them to this link so they can get access to the Metabolic Jumpstart:
→ METABOLIC JUMPSTART CHALLENGE REGISTRATION

Can't wait to "see" you inside!
https://corewell365.com/wp-content/uploads/2021/07/download-4.jpeg
400
800
Well365
https://www.corewell365.com/wp-content/uploads/2021/07/Well365_4C_Logo.png
Well365
2022-01-15 18:58:20
2022-01-17 10:20:01
5 Day Metabolic Jumpstart Challenge