2022 Employee Benefit Trends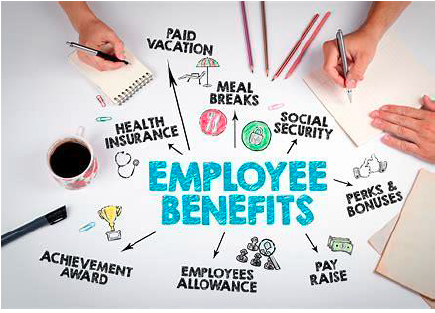 There is no question that this past year has had a significant impact on the workplace resulting in many employers to evaluate the new norm to operate their organization and how they offer employees with benefits. For years, we have discussed the importance of a holistic approach to offering benefits and now more than ever, taking care of our employees and their individual needs are critical!
More and more employees are turning to their employer asking for support in areas such as mental health, financial concerns, juggling their home life and more!  In a recent study conducted by SHRM, 58% of employers are offering their employees wellness benefits, 83% are offering mental health coverage and 79% of employers offer an EAP.
Leaders are taking a step and back and considering how they are taking care of their employees, what resources they have in place and taking steps towards ensuring employees are feeling supported, they are taking care of their well-being and creating the right culture.
Balancing work and life activities this past year has been extremely difficult for many employees!  Well-being benefits can support your employee's mental health and well-being. Employers can use regular check-ins to gauge their employees' needs and offer benefits that care for the whole individual.
Below I have listed a variety of trends Well365 is seeing in popular employee perks to help you evaluate your benefits and determine if it is time for you to revamp!
Healthcare and Flexible Spending Accounts
Historically, the flexible spending account has been a "use it or lose it" account, but a new law is allowing employees to hold on to their money for an additional year. The Consolidated Appropriations Act was passed by Congress and signed by President Trump in December. The legislation was designed to provide Americans with financial relief from the pandemic.
Wellness Programs
Employee wellness has been a major area of concern throughout the pandemic, as stress, depression and anxiety have plagued employees. December marked the lowest levels of employee well-being since the start of COVID-19, according to the Mental Health Index by Total Brain and the National Alliance of Healthcare Purchaser Coalitions. Wellness programs like exercising and financial assistance are increasing in popularity as employees seek ways to manage stress and build healthier habits during the pandemic.
Retirement Plans
Retirement has always been important and as markets fluctuate and employees' financial needs evolve, traditional retirement plans aren't enough to secure a worker's financial future anymore. Giving this past year and the pandemic, it has made it more difficult for individuals to reach their long-term savings goals.  As an employer, consider implementing education on how to help employees save for the long-term.
VTO
Most organizations have a paid time off policy, but one that includes time dedicated specifically to volunteering can show employees your organization values community involvement and helping others.
Physical Activity Initiatives
Stay active regularly helps to promote health and boosts employee engagement, according to SHRM. 52% of workers surveyed by SHRM claimed that they had more energy and felt more productive when participating in a physical wellness program.
PTO
Employers understand how important it is for employees to unplug and recharge. Social distancing, lockdowns and remote work have all negatively impacted people's mental health and interfered with their lives and the way they work. Even though travel options are limited due to the pandemic, it is important for employers to encourage employees to use their time off so they can rest their minds and improve their overall health.
Mental Health
While 96% of employers think they are doing enough to support employee mental health, just 69% of employees feel the same, according to a recent report by Ginger, a mental healthcare platform. 92% of employers say they have increased their focus on mental health during the pandemic, but just 57% of employees agree. The pandemic has increased the focus on mental health as more employees struggle with depression, anxiety and high rates of burnout.
For more information on how Well365 can help you and your team enhance your employee benefit offerings, contact info@corewell365.com.
https://corewell365.com/wp-content/uploads/2021/07/download-1.png
313
435
Well365
https://www.corewell365.com/wp-content/uploads/2021/07/Well365_4C_Logo.png
Well365
2022-01-05 19:29:16
2022-01-17 10:13:17
2022 Employee Benefit Trends